Willam H. Gerlach, DDS
Dr. Bill Gerlach graduated from Baylor College of Dentistry in 1987 and began practicing in Plano. He has continued his education with esteemed learning centers such as Spear, Dawson and The Pankey Institute and is a member of the Spear Institute faculty study club.
Dr. Gerlach continues to be involved in organized dentistry in many capacities including the Texas Dental Association, Dallas County Dental Society, Texas Academy of Dental Practice Administration, Southwest Dental Conference, founder of Texas Dental Association Smiles Foundation, Delegate to the TDA House of Delegates for the past 10 years, and is currently running for the office of President of the Texas Dental Association. Dr. Gerlach has been recognized with many honors including fellowships in the International College of Dentists, American College of Dentists, and the Academy of Dentistry International. He has been voted D Magazines Best Dentist in Dallas since 2005 and Texas Monthly Super Dentist since 2006.
Dr. Gerlach is most proud of his service to the underserved, initiating Collin County Children's Clinic and the Plano Dental Clinic, as well as his continued involvement in the Texas Missions of Mercy and Smiles Foundation. Dr. Gerlach and his bride Dr. Lynne Spencer Gerlach of 29 years are blessed to have two beautiful children Meredith and Creighton.
Joshua C. Willard, DMD
Dr. Josh Willard is proud to have served in the US Army for 11 years before pursuing a career in dentistry. He graduated from University of Nevada Las Vegas School of Dental Medicine in 2008 magna cum laude. He continues his advanced dental education with The Pankey Institute and is a member of The Pankey Alumni Association. Dr. Willard continues his education in sedation dentistry, dental implants, and Invisalign®. Dr. Willard is a member of the American Dental Association, Texas Dental Association, North Texas Dental Society, and Dallas County Dental Society and a member of the Chairman's Council of the Plano Chamber of Commerce.
Dr. Willard partnered with Dr. Gerlach in January 2016 to continue the tradition of providing exceptional dental care. Dr. Willard and Dr. Gerlach share the same values and beliefs to serve their patients and the profession through continued education, community involvement, and dedication.
Dr. Willard and his bride Brooke Willard of 17 years are blessed with their two beautiful children Alexandria and Asher.
OUR TEAM
WE ARE COMMITTED TO PROVIDING A PROFESSIONAL, COMPASSIONATE, POSITIVE ENVIRONMENT FOR OUR PATIENTS.
PHILOSOPHY & ETHICS
Gerlach & Willard Dental Associates are committed to building positive relationships while developing confident, healthy, beautiful smiles.
OUR CODE OF ETHICS
We will treat you like family.
We will honor your goals.
We will provide informed choices.
We will use the best materials.
We will use proven techniques.
We will use quality ceramists.
We will serve with a selfless attitude.
OUR PATIENTS
WHAT OUR PATIENTS ARE SAYING ABOUT GERLACH & WILLARD DENTAL ASSOCIATES
"Dr. Josh Willard is the best dentist by far! He has an amazing personality and his work is the gold standard! Very gentle, reassuring, thorough and caring. Wonderful Christian man with high moral and ethical character. The world could use more great dentists like Dr. Willard! Look forward to seeing him through the years! I'd pay what ever it takes to see Dr. Willard, he's that terrific!"
-Val B.
"I have been under the care of Dr. Gerlach for approximately 25 years. That alone should reflect by opinion of him and his office staff. They are great, professional, nice, and they care about you. I am a veterinarian and every time I visit Dr. Gerlach's office, I hope that I am as professional, nice and caring to my clients. He sets a very high bar for other professionals to exceed."
-James G.
"I enjoyed meeting the Dr. and the staff. Everything was explained clearly and I felt comfortable asking any question about my treatment and options."
-David S.
"Seen by Dr Willard for a painful lower rear molar, suspected abscess. He provided excellent care, a thorough evaluation, complete history, then took the time to explain the possible causes of my symptoms. I have complete faith in his evaluation and am proceeding on the treatment plan he recommended."
-Harry M.
"I am leaving for a trip to Kenya and had a question about a tooth that had been on our "watch" list. Dr. Gerlach's staff fit me in and provided me with peace of mind before I boarded the plane! I have been a patient of Dr. Gerlach's for over 25 years and have never been disappointed in his care or the warm customer service of his office. Thank you!"
-Deb F.
"Dr. Bill Gerlach's practice recently changed when he partnered with Dr. Joshua Willard. This is a good change. I know because I met Dr. Willard at my recent hygiene appointment. He is personable and confident which made me feel comfortable and confident in his care. As always, in this dental practice, the patient's well-being is of the utmost importance"
-Susan K.
SERVICES
PROVIDING CONSERVATIVE TREATMENT TO KEEP YOU AND YOUR SMILE HEALTHY.
IMPLANTS
An implant is surgically placed in the bone; crowns, bridges or dentures can then be attached. Implants are the best replacement for one or more missing teeth.
VENEERS
A thin custom made ceramic that covers the front of a tooth. Veneers are used to improve the appearance of discolored, misshapen, or damaged teeth. A cosmetic solution to improve your smile.
CROWNS
A custom made ceramic tooth that covers your tooth or implant. Crowns restore your tooth from damage or decay.
FULL MOUTH RECONSTRUCTION/ RESTORATION
Whether its due to a lifetime of wear and tear or a traumatic injury, teeth can be damaged or lost. Together with our team of specialist we will develop a comprehensive plan to restore proper function and your smile.
SLEEP DENTISTRY
Many people suffer from sleep related breathing disorders, which may be treated with a dental appliance. Together with a physician we will develop a customized treatment for you.
CLEAR BRACES
An alternative to braces; a clear removable aligner system customized to your treatment to move your teeth to a healthier and more esthetic position. Learn more about Invisalign.
CLEANINGS
Remove stains and bacterial deposits to maintain healthy gums and teeth. Routine cleanings are recommended based upon your oral health needs.
FILLINGS
A tooth colored resin (composite) is used to fill holes in teeth caused by decay or damage. We can also remove old unsightly fillings and replace with composite filling to blend with your natural tooth.
EMERGENCY TREATMENT
If you have a tooth ache, jaw pain, swelling or any other dental related issue we will be happy to evaluate and treat or refer you to appropriate specialist to provide you relief.
MODERN TECHNOLOGY & MATERIALS
USING THE BEST IN TECHNOLOGY AND MATERIALS IMPROVES PATIENT TREATMENT AND COMFORT.
LOOKING FOR THE BEST DENTIST IN PLANO, TX?
Find the very best dentistry in Plano, Texas, Frisco and the greater Dallas region at Gerlach & Willard Dental Associates. We bring our unsurpassed expertise and unique philosophy to all the cosmetic and family dentistry services we provide, from preventive dental visits, root canals, veneers, dental implants, crowns, dentures, orthodontics and specialized care for snoring and sleep apnea.
Whether it's your first comprehensive appointment, regular maintenance or any preventive, restorative or reconstructive care you may require, we stake our reputation on your total experience and meeting your personal needs and goals. You'll never be treated like a number or feel rushed during your visits,  Gerlach & Willard Dental Associates delivers first-class dentistry!
Compassionate Care
At Gerlach & Willard Dental Associates you will find our staff gives you unsurpassed attention and compassionate care. Our loyal customers come back year after year, because we treat everyone with patience, respect and professionalism. Here you will find caring specialists that ease your fears about coming to the dentist and make sure that everyone leaves our office smiling. From your hygienist to your doctor, every member of the staff at Gerlach & Willard makes your health and happiness a top priority. Read our testimonials and see why we have been voted the best Dentist in Plano TX six times!
Comprehensive First Visit
Clients regularly tell us their first visit here to Gerlach and Willard surpasses any dental visit they've previously experienced in professionalism as well as quality and scope of care. Not only are x-rays taken, but we make an entire cast of each patient's complete jaw in order to recommend optimum solutions for your whole mouth. We follow up with a physical exam of head and neck muscles, an assessment of the temporomandibular joint (TMJ) and thorough examination of every aspect of your oral health.
Snoring and Sleep Apnea
It's the rare dental office offering treatment for snoring and sleep apnea in addition to comprehensive family dentistry and orthodontics. Dr. Gerlach has earned immense respect in the region for his considerable expertise in the treatment of Obstructive Sleep Apnea (OSA) and his extensive (and ongoing) training in dental sleep medicine including Oral Appliance Therapy (OAT). Dr. Gerlach works with a board certified sleep physician to craft a individually designed oral appliances to reduce or eliminate the dangerous effects of ongoing OSA.
PATIENT INFORMATION
PATIENT FORMS AND RESOURCES
INSURANCE AND PAYMENTS
For your convenience we accept cash, personal checks and all major credit cards. We work with most insurance plans and will electronically file your claims for you. We are not a DMO or Medicaid provider.
CARECREDIT
Should you need additional financing for your dental care needs, we accept CareCredit. For more information about CareCredit click here for options.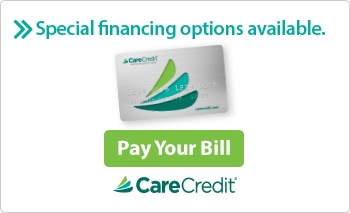 CONTACT US
DON'T HESITATE TO CONTACT US
(972) 964-1855
MONDAY TO THURSDAY – 7 AM TO 3:30 PM
FRIDAY BY APPOINTMENT ONLY
[contact-form-7 404 "Not Found"]